400LBS Aluminum Motorcycle Carrier
Instruction Manual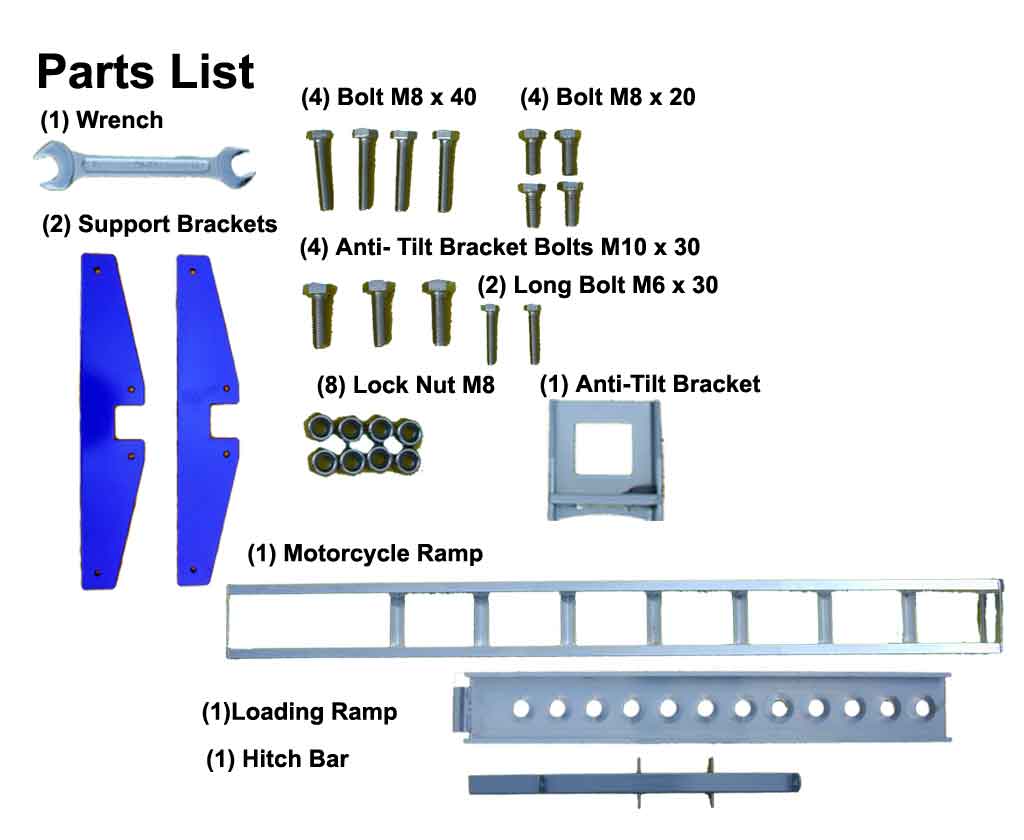 Step 1:

Install the support brackets onto the hitch on the outside of welded brackets using the

(4) M8 x 20 bolts and M8 nuts

(leave bolts hand tight)

Step 2:

Place motorcycle rack in between support brackets and install using the

(4) M8 x 40 bolts and M8 nuts

( Securely tighten all (8) support brackets bolts.)

Step 3:

Slide anti-tilt bracket over hitch bar with the flat side of bracket away from vehicle. Slide rack into trailer hitch, install your hitch pin then tighten so it pinches bracket on collar on hitch preventing excessive
movement of the rack.

Step 4:

Ramp stores on either side of motorcycle rack with the

(2) M6 x 30 long bolt



WARNING: SECURE MOTORCYCLE TO RACK
USE 2 RATCHET STRAPS ATTACHED TO HANDLEBARS AND 2 STRAPS ATTACHED TO REAR FRAME OF BIKE.